Review: Tempur-Pedic Cloud Luxe (2014) and Ergo Premier Adjustable Base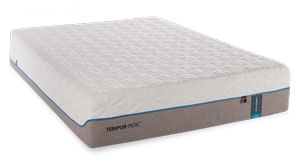 After ten years, my old Restonic spring mattress had run its course. I decided to upgrade to a much nicer (and much more expensive) memory foam bed. I tried a few different options, including Select Comfort's Sleep Number M series, Serta's iComfort line, and Tempur-Pedic's Cloud models. I eventually decided on Tempur-Pedic's TEMPUR-Cloud Luxe mattress ($3,699.00) and the Ergo Premier adjustable base ($1,999.00).
Total price – $5,698.00 before tax.
For someone who barely scrounged together $800 for my previous mattress and box spring combination ten years ago, $6,000 was a lot to pay for a bed. However, I hadn't been sleeping well for over a year and felt like it was worth it. Now that I've been sleeping on the new mattress for over a month, I can answer the obvious question – was it worth it?
The TEMPUR-Cloud Luxe Mattress
The "Luxe" bed is the softest model of Tempur-Pedic's Cloud mattress line. It's also the most expensive. I made a point not to look at prices when I tried different beds, but of course when I picked my favorite one, it was the most expensive option from the most expensive brand. The Tempur-Pedic mattresses are priced higher than the iComfort models, but you can feel the difference in quality. The Luxe mattress is extra soft, even compared to the other Tempur-Pedic mattresses. However, I also felt it had a unique feeling of balanced support that I didn't find in the other Tempur-Pedic models.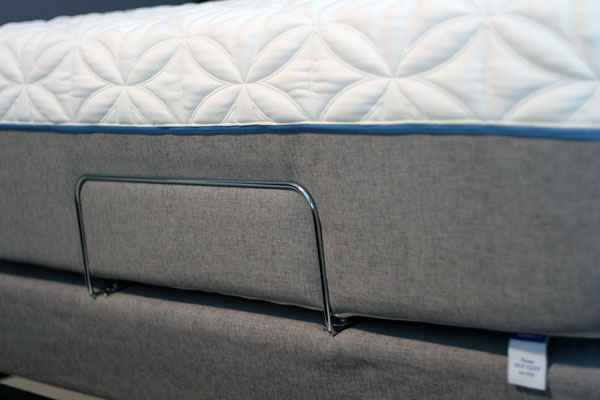 I am mainly a side sleeper, so I like how much the Luxe model lets me sink into the mattress when I lay on my side. With my other bed, I always felt like my shoulder jammed into my neck, and I was never completely comfortable. With the Tempur-Pedic bed, I don't have this problem at all.
The balanced support of the Cloud Luxe mattress also makes it great for sleeping on my back. I couldn't sleep on my back on my old spring mattress, since it didn't support my lower back very well. The even support the Tempur-Pedic mattress provides makes it possible. I don't even need to put a pillow underneath my legs. Combined with the adjustable base, the bed produces a weightless feeling. Yes, it's almost like sleeping on a cloud.
The TEMPUR-Ergo Premier Adjustable Base
The TEMPUR-Ergo Premier base is an adjustable base for Tempur-Pedic beds that allows you to raise and lower both ends of the mattress. It also includes a massage feature and a remote control. The base even supports Wi-Fi, which allows you to control the bed with your iOS or Android device (one of the reasons why I am reviewing it on PC.net).
The adjustable base is quiet and highly adjustable. In fact, the head and leg sections can be raised much higher than I have needed. While it's nice to adjust the head section for reading or watching TV, my favorite setting is a slight incline on both the head and legs sections, which takes some weight off my back. If you have acid reflux of issues snoring, raising the head section might be a great solution. Conversely, if you have neck problems, raising only the legs section (so your head is lower than everything else) is a nice way to get some traction in your spine.
The massage feature is nice, and is better than the massage feature on other beds I tried, but it still isn't great. A more accurate word for the feature would be "vibration," since any massage therapist would scoff at the idea of this bed providing anything close to a massage. At least the TEMPUR-Ergo Premier base offers four different massage modes and allows you to control the intensity of the head, middle, and legs section of the massage. I found that the oscillating massage with low intensity in the head section is actually pretty relaxing. Unfortunately, there is no way to set the duration of the massage, which is surprising. It automatically runs for 30 minutes, then stops. If I could run the massage for just 10 minutes, I think I would use it more often.
The TEMPUR-Ergo Premier remote is well made and easy to use, though I think it's way too big. The buttons light up, which is nice, but they are supposed to light up automatically when you move the remote (for example when you pick it up). This is the biggest flaw with the remote, since the backlight doesn't turn on when I pick it up. Instead, I have to wave it around a few times in order for the buttons to light up. Then, sometimes it lights up when I set it down. I wish there was just a simple button on the top of the remote that turned the backlight on for a few seconds.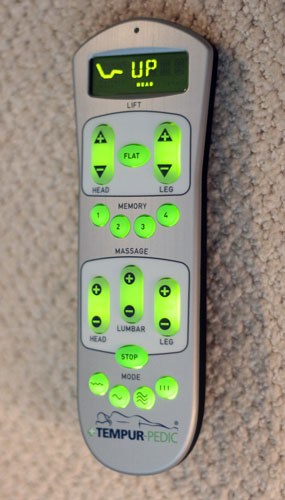 Fortunately, the "TEMPUR-Ergo" app is a great alternative to the included remote. I downloaded the free app the same day I got the bed and installed it on my iPad. It took awhile to get the app to work with my home Wi-Fi network, but after following the overly complicated steps in the manual, I got it to function correctly. Now I can adjust the bed position or turn the massage on or off from my iPad, which is pretty cool. It's especially great if I am watching something on my iPad (like a StarCraft 2 replay) in my bed. I can just switch to the TEMPUR-Ergo app, lower the head position of the base, turn off my iPad, and go to sleep.
Summary
Overall, my experience with the Tempur-Pedic bed has been been great. I bought the bed through Macy's, which offers a 90-day trial period, but one month is all I need to know this is the right bed for me. I'm happy I got the adjustable base – since I adjust it on a regular basis – and I am very pleased with the mattress. Most importantly, I've had some of the best sleep I've had in years on this mattress. It's hard to put a price on that.
PC.net Rating