Review: Comcast X1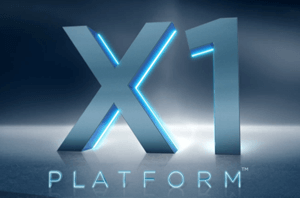 For the past several years, I have not been too fond of Comcast. I have ranted about the way Comcast hinders rather than advances technology and have even called Comcast the worst company in the world.
A few months ago, I heard about Comcast's brand new X1 cable TV service. I was intrigued but skeptical. My last Comcast "upgrade" was more of a downgrade and didn't offer any new features. However, from what I read and heard about X1, it seemed pretty revolutionary, which is not a word I have ever used to describe anything from Comcast. I had nothing to lose, so I switched to the new service.
When I used X1 the first time, I was blown away. The improvement is analogous to a friend of mine who owned a 1986 Saab 900 and then bought a brand new 2007 Infiniti G35. It's hard to even compare X1 to Comcast's previous cable TV interface. X1 is that much better.
Instead of another incremental change to a guide system designed in the 1970s, X1 brings Comcast's cable service to the modern age. It provides a completely new user interface with large icons, strong visual appeal, and believe it or not, intuitive navigation. Simply press the "xfinity" button and you can jump to the Guide, view saved recordings, browse On Demand shows, search for content, or access built-in apps. The interface is highly responsive and allows you to browse through any of these categories with ease, similar to how you would navigate a tablet.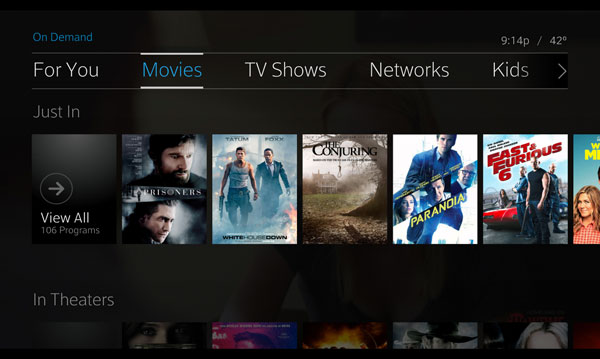 The Saved category displays a list of recorded programs and conveniently groups multiple recordings of the same show together. It also displays scheduled shows in a much more clear format than before. The On Demand category displays all the available content and allows you to browse by categories, such as Movies, TV, Kids, Networks, Music, and others. Each of these have subcategories, that help you narrow down what you want to watch.
The search feature is perhaps the most impressive aspect of X1. At any point you can simply press the number keys to begin searching for a program. Each key corresponds to different letters, which are printed below the numbers (like a telephone keypad). To search for Olympics coverage, for example, you would type "6596" to search for OLYM. Both live and On Demand options automatically appear in a pop up menu as you type. Simply select the program you want to watch and X1 will load it. You don't even need to use the Guide.
I haven't used the apps too extensively, but they are pretty decent. The Traffic and Weather apps provide useful information and provide a convenient way to check local conditions. If you have the Comcast Triple Play, you can use the Voicemail app to view and play back your phone messages. My favorite is the Sports app, which displays current and future sports events, categorized by sport. It shows a basic summary of live games and allows you to directly tune to games that are currently being broadcast.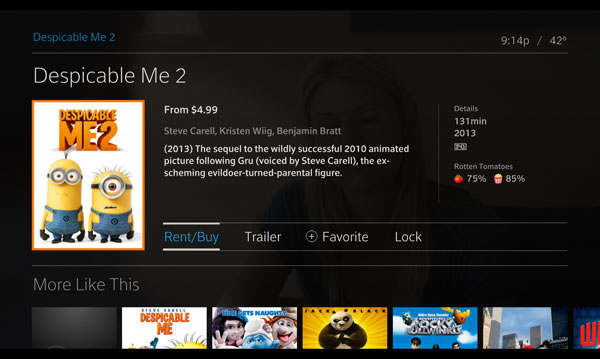 X1 has many great features, but it's not perfect. For instance, Comcast got rid of channel favorites in X1 and removed the Favorites button on remote along with it. I happened to use that button more than any other button on my old remote, so I was pretty upset to see it go. I learned I can press "Last" to view a list of previously watched channels, but it's not the same. I've also run into several bugs that have caused the interface to temporarily glitch or even crash completely, requiring me to restart the cable box. However, those issues have become less frequent. I recently upgraded to the Guide to the "New X1 Platform" and it hasn't crashed since then.
I can't believe I'm saying this, but X1 is a joy to use. It's intuitive, responsive, and highly functional. Comcast describes X1 as an entertainment operating system and it's an accurate description. Not only is the interface highly advanced, but I can finally use my iPhone to access my cable box and record shows while I am away from home.
X1 is the cable TV interface Comcast should have provided several years ago. But I'm glad they finally caught up with the times. After hearing about recent Comcast's acquisition of Time Warner, I'm especially glad to see Comcast finally improve their cable service. Maybe there is hope after all.
Pros
Brilliant, easy-to-use interface
Highly responsive with minimal lag
Excellent search feature
Elegant and highly functional Guide
Greatly improved On Demand service
Cons
No "Favorites" button
Occasional system glitches
PC.net Rating