Site Purpose
The goal of PC.net is to help you understand the vast — and sometimes intimidating — world of computer technology. When you have a question, but are afraid to ask, PC.net is here for you.
Site History
PC.net (originally "Sharpened.net") launched before the turn of the millenium, in 1999. Did you websites even existed then? Learn about the history of PC.net, which spans over 20 years.
About the Editor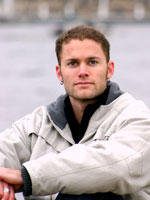 PC.net is published by Per Christensson.
Per has a Bachelor of Science degree in both Computer Science and Communications from Wheaton College, IL. He has over ten years of professional experience in website development and graphic design, and has served in multiple consulting roles.
Per also has professional experience with photography and music production. When not in front of his computer, Per enjoys writing music, playing soccer, softball, and tennis, and practicing martial arts.
Per is also an avid traveller who has visited all seven contintents. Read about Per's travels from Edina magazine.
Website Structure
PC.net includes several sections:
Searchable Databases
PC.net includes several helpful references:
Privacy Policy
PC.net does not collect or store information about individual website visitors. However, ads served on the PC.net website may place and read cookies on users' Web browsers or use Web beacons to collect information. You may choose to limit the cookies your browser accepts by modifying the security preferences with your Web browser application.
Google's use of the DART cookie enables it to serve targeted ads to your browser. You may opt out of DART cookie use by visiting the Google's Advertising and Privacy page.
Copyright Information
The PC.net copyright guidelines and terms of use are available on the Copyright Information Page.
Questions & Comments?
If you'd like to share feedback, you may use the Contact Page to send a message to the PC.net administrator.
Thank you for visiting!