Can I open Office documents without Microsoft Office?
Answer: The simple answer is: Yes.
The longer answer is: Yes, but... the contents might not look the same.
Whether you use your computer for home, work, or school, chances are you've had to view or edit Microsoft Office documents. Several MS Office programs exist, but the three most popular apps (with their corresponding file extensions) are:
Microsoft Word (.DOCX)
Microsoft Excel (.XLSX)
Microsoft PowerPoint (.PPTX)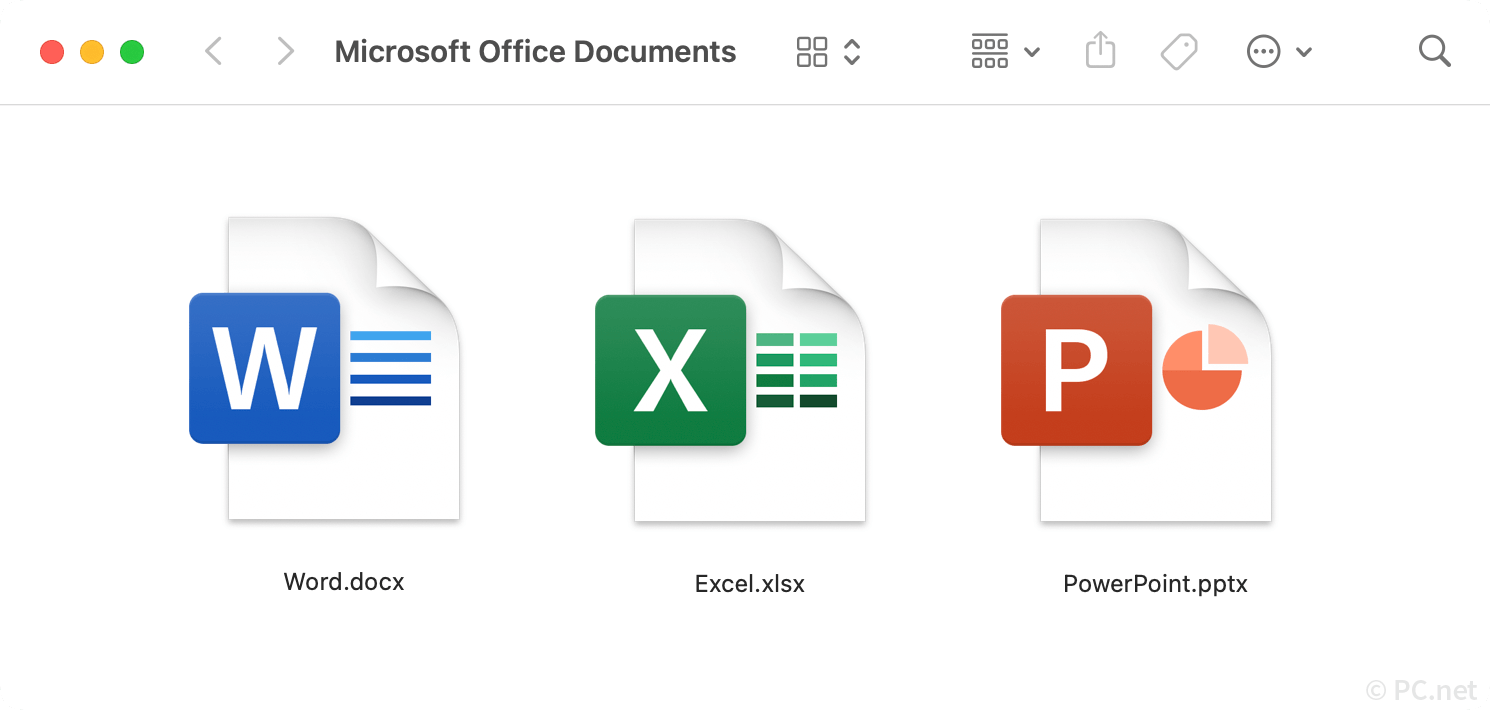 If your Mac or PC has Office apps installed (often through a Microsoft 365 subscription), it's easy. Just double-click the file to open it in the corresponding application.
If you don't have Office apps installed... good news! Many other programs support Office file formats as well. In fact, macOS and Windows include bundled apps that can open Office documents.
macOS
Apple's productivity apps (a.k.a the "iWork" suite) open the three primary Office file formats.
Apple Pages opens Microsoft Word documents
Apple Numbers opens Microsoft Excel spreadsheets
Apple Keynote opens Microsoft PowerPoint presentations
Windows
Microsoft WordPad opens Microsoft Word documents
Wait... Windows includes fewer apps than macOS that open Office documents?
Surprisingly, yes.
Fortunately, several other apps — including free options — allow you to open Excel and PowerPoint files in Windows. Office suites like OpenOffice and LibreOffice support all the common Microsoft formats. You can also open them with a universal file viewer like File Viewer Plus. If you don't want to download an app, a few websites like File Helper allow you to view Office files online.
▶ The caveat — Third-party apps may not support all Office document formatting. For example, you open a Word document in a third-party word processor, it might not look the same. Some apps might not even display images or tables correctly. An Excel spreadsheet might be missing charts or embedded images. A PowerPoint presentation may not include transitions or animations.
Summary
It's possible to open, view, edit, and save Office files with several third-party apps and online tools, but the documents might not look the same as the originals. If you're working with Microsoft Office files on a regular basis, nothing beats the real thing.
Published: December 22, 2022 — by Per Christensson