Apple Announces New Versions of the Same iPhone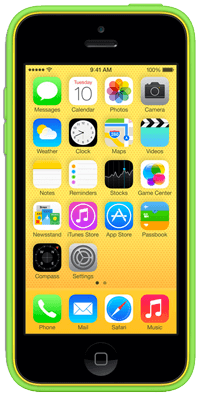 Apple's Tuesday media event was filled with the expected. New iPhones and, well, that's about it. No mention of a new Apple TV, no iWatch, and no indication of new Macs or iPads. Of course, the biggest disappointment for me was that Apple did not announce a release date for the new Mac Pro.
But what about the new iPhones? Well, the rumor mill was right on, as Apple announced two new iPhone 5 models – the iPhone 5c and the iPhone 5s. The iPhone 5c is a lightweight, plastic version of the iPhone that comes in five colors, while the iPhone 5s is an improved version of the current form factor that uses the new 64-bit A7 processor. Apple decided to use a lowercase "s" in the name, so the iPhone 5s is also the plural of "iPhone 5." I'm sure that will not cause any confusion whatsoever.
I think the iPhone 5c is a great move for Apple, as it broadens the market for iPhone users with a lower price point ($99). I have no doubt the chic, attractive case will be a big hit with the younger generation. The iPhone 5s, on the other hand, is a pretty major disappointment. Why? Because the screen is too small. There are many iPhone users, including myself, who would love a bigger screen, but Apple has been too inflexible to adopt a larger size.
As a developer, I understand it is a major hurdle for Apple to increase the iPhone's screen size. The company doesn't just need to update the hardware, they need to update the iOS and iOS SDK to accommodate a larger display. That means I don't think we'll see a larger iPhone 6 for awhile. The next iPhone, which must have a larger screen, will most likely be released along iOS 8.
The good news is that Apple still makes terrific products with a laser-like focus on detail. They still produce great software, especially OS X. However, after a lackluster year and another disappointing press event, it is now clear that Apple is not the same without Steve Jobs.