Apple Watch Nike+ Review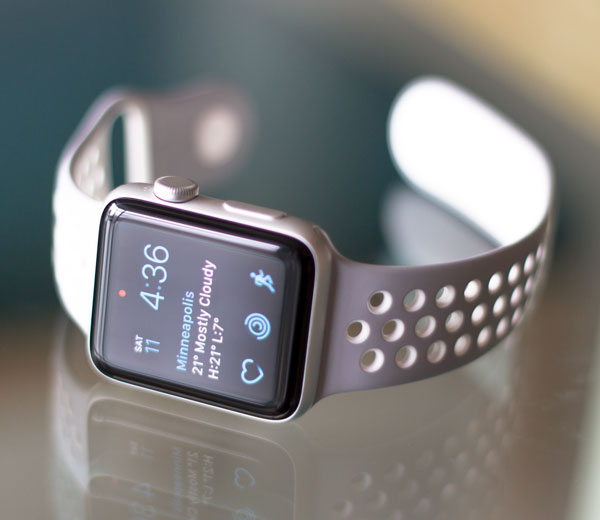 I never wanted an Apple Watch. I made that pretty clear back in 2014. But my Garmin Forerunner 405CX running watch recently died and I needed a replacement. So I decided to try the Apple Watch. I bought the Nike version, a.k.a. the "Apple Watch Nike+" model, just after the beginning of the year and I've been using it for about two months.
It's a good thing I waited to review the watch until after two months of owning it. My view of the watch has changed a lot since the first week or so. Let me explain.
I bought the Apple Watch to replace my Garmin Forerunner, not to use as a daily watch. The Apple Watch Series 2 (which the Nike+ version is based on) is the first model to include GPS, so this was the first time I even considered an Apple Watch. Since I'm already so deep into the Apple ecosystem, the way the Apple Watch synced with my iPhone made it worth the premium compared to running watches, even if I just used it for running. The $400 price for the 42mm model wasn't much different than the $330 Garmin Forerunner 235. Apple haters and trolls, your comments are welcome below.
When I got the watch, I decided to wear it for a week to test out all the non-running features. After all, I am still kind of a geek and I wanted to see what the thing could do. My plan was to put it back on the shelf after a week and then just use it for running. Two months later, I'm still wearing the watch. It's become a daily accessory. But that didn't happen without a few notable frustrations.
First Week
My first week with the Apple Watch was pretty rough. I didn't like wearing it (since I don't usually wear a watch) and I didn't really have a use for it. It seemed the activity tracking features were super inaccurate and the "stand" and "breathe" reminders were annoying. My first run was not recorded in my Nike Run account because I used the Activity app instead of the Nike app to start my run. The one thing I bought the watch for didn't work. I almost returned it.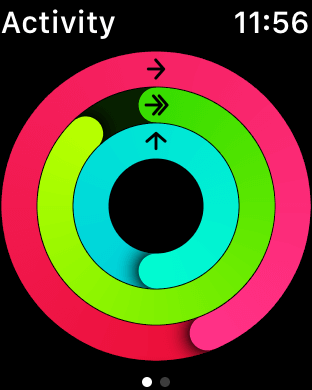 Weeks 2+
Eventually I learned how the Apple Watch only measures active calories and also how important it is to specify your activity before starting it. The "stand" and "breathe" reminders went from being annoying disruptions to being welcome pauses in my workday. The indoor run tracking became more accurate after a few outdoor runs. I started using the watch to read and reply to texts, check the weather, check my heart rate, set alarms, and checkout at stores using Apple Pay.
Pros
Tracks runs like a GPS running watch
Tracks active calories
Provides helpful reminders
Makes it easy to read and respond to texts
Decent battery life
Cons
Somewhat bulky
Digital crown isn't useful
Heart rate monitoring is inaccurate
Built-in speaker is horrible
Charging is awkward
Summary
Long story short, I now wear my Apple Watch every day. It's not indispensable like my iPhone (I don't turn my car around if I forget to put it on), but I do feel a little incomplete when I'm not wearing it.
While the watch has turned out to be more useful than I expected, it is still far from perfect. Stay tuned for an upcoming article on the best and worst aspects of the Apple Watch.
PC.net Rating