How do I connect a mobile device to my TV?
Answer: A few years ago, the only way to send a video signal to a TV was to use some type of cable — S-video, VGA, DisplayPort, HDMI, etc. While many devices still support these types of connections, wireless connections have become far more common, especially for smartphones and tablets. Below are some popular ways to send video from your mobile device to a television or monitor using a wired or wireless connection.
Wired
Pros: most consistent signal; highest quality
Cons: requires cables or adapters; connections can be difficult on wall-mounted TVs
TVs have been completely digital for several years. So analog connections (composite, component, S-video, and VGA) are not ideal and may not even be supported by your TV. Additionally, these type of connections don't carry an audio signal, so you'll have to use a separate cable for audio. If you're using a laptop, a modern digital interface, such as HDMI or Thunderbolt (compatible with DisplayPort) is your best wired option. If your laptop has one of these ports built in, you won't even need an adapter.
While smartphones and tablets are not known for wired connectivity, many support video out through the main port, such as the Lightning port on Apple devices or the USB-C port on Android devices. For example, you can use a USB-C to HDMI adapter or cable to send an A/V signal from your Android phone to your TV.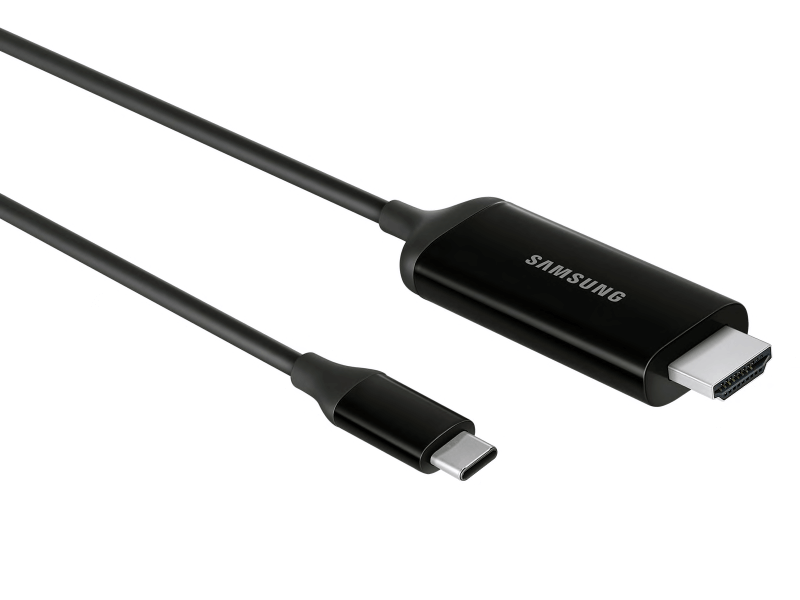 Wireless
Pros: easy to connect and disconnect; no cables required
Cons: requires a compatible receiver; signal may be inconsistent; live streaming may be choppy without buffering
The simplest way to send a video (and audio) signal to your TV is wirelessly. While there are several proprietary technologies available, the most popular are AirPlay (Apple) and Google Cast (Google). Both AirPlay and Google Cast are supported by several third-party products. For example, your TV might allow you to select either AirPlay or Google Cast on your phone (when both devices are connected to the same Wi-Fi network. However, if your TV only supports Google Cast, you might need an Apple TV or another intermediate device to use AirPlay.
In order to connect your iPhone or Android phone your TV or monitor wirelessly, simply look for the Google Cast or AirPlay icon within the app. The YouTube app, which is developed by Google, has a Google Cast icon, but clicking the icon provides multiple wireless streaming options, including AirPlay.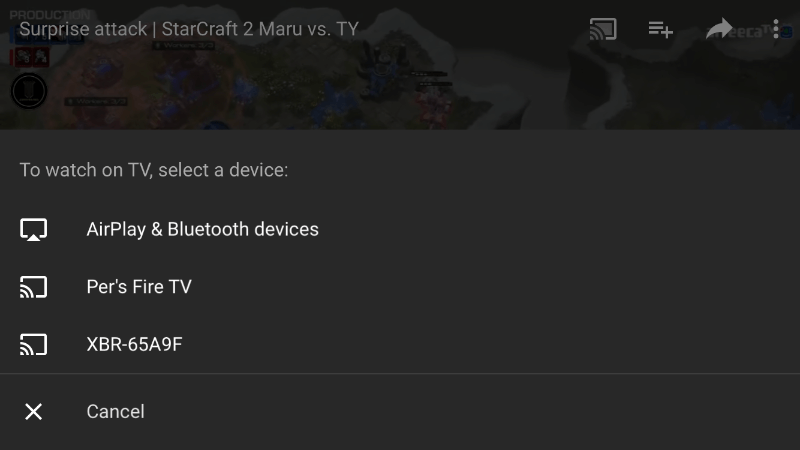 If you select the AirPlay option, you can choose an option from the list of available devices. If your hardware supports AirPlay 2, you may be able to select multiple options.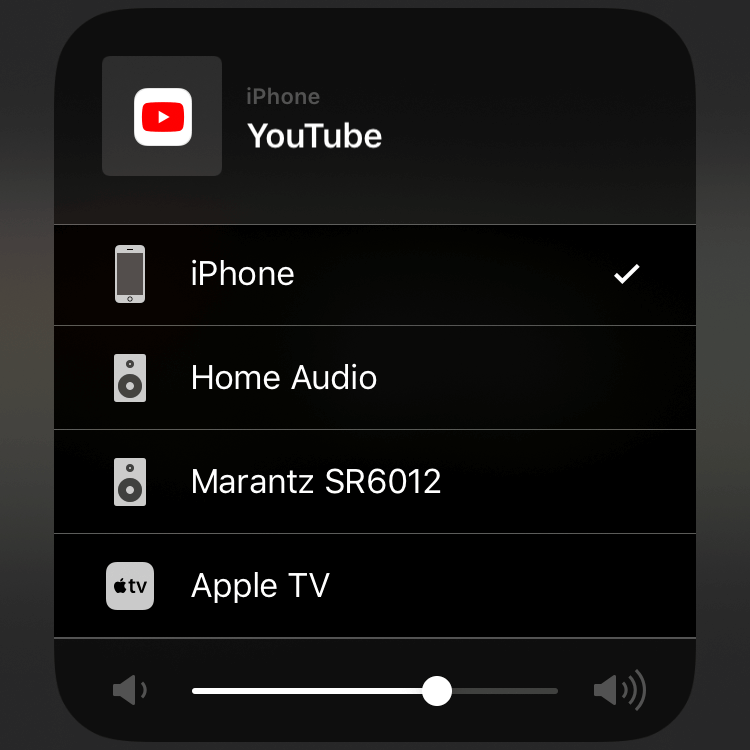 Once you connect wirelessly, you might have to wait a few seconds for the connection to take place. Many apps will buffer the signal for a few seconds to make the audio and video playback smooth. Once you're done watching, simply click the "cast" icon again and choose Disconnect. You can also turn off your TV or monitor to automatically disconnect your device.