Can I use a wired and wireless device on the same network?
Answer: Yes. If you have a wireless router that also has Ethernet ports, you can use wired and wireless devices together. A LAN that includes both wired and wireless devices is sometimes called a "mixed network."
Below is a network diagram with wireless and wired devices connected to the same router.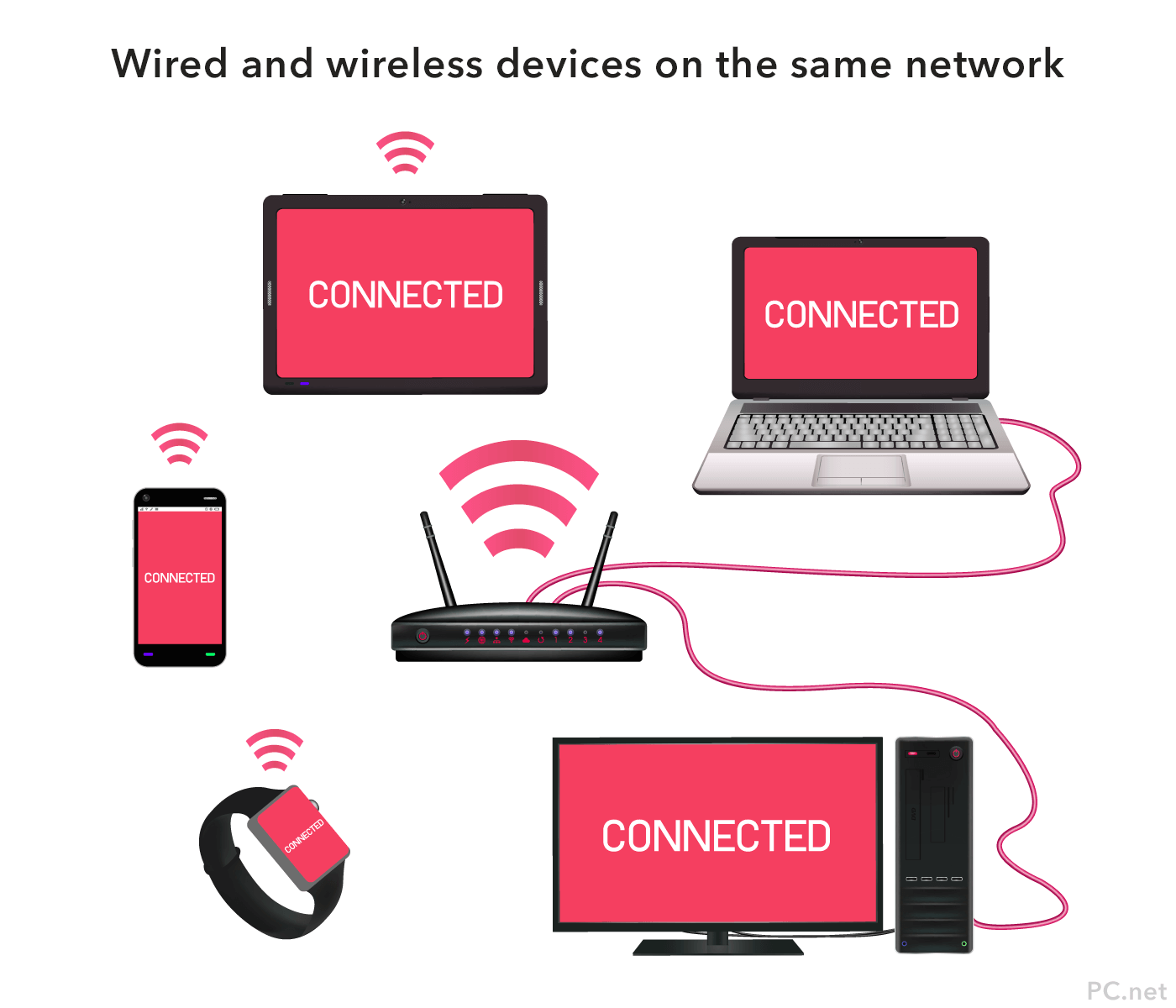 Examples of devices you can connect to the same local area network (LAN) include:
Desktop computer
Laptop
Printer
Tablet
Smartphone
Smartwatch
Smart TV
Gaming console
The main thing you need is a router that supports wireless (Wi-Fi) and wired (Ethernet) connections. It doesn't matter to the router if a device is connected via Wi-Fi or Ethernet. The router simply assigns each device an internal IP address and they become part of the same network.
For example, if you connect a desktop computer to your network via an Ethernet cable and your laptop via Wi-Fi, you can share files back and forth since they are connected to the same network. Similarly, you can use a smartphone to cast video to your smart TV even if the TV is connected to your network via a wired connection.
The only caveat is that the router may have a security setting that separates wired and wireless devices. If this is the case, you can turn off the "Wireless Isolation" option in the router control panel.
Published: December 9, 2019 — by Per Christensson