LG UltraFine 5K Display Review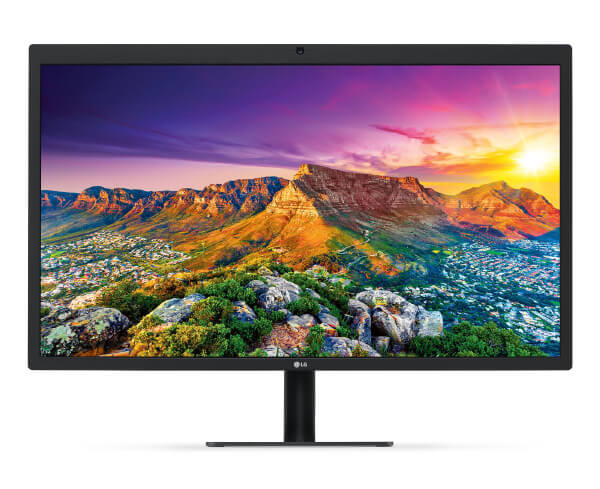 My workstation includes three monitors — an iMac Pro with a 27" display on each side. Until recently, the secondary and tertiary displays were Apple Thunderbolt monitors. In late 2020, one of them started causing my Mac to kernel panic nearly every time it entered sleep mode, so I started looking for a replacement.
I decided to upgrade the failing Thunderbolt display to an HDPI monitor that would match the 5K resolution of my iMac Pro's "retina display." After a thorough search, I came up with the following list of options:
- LG UltraFine 27" 5K display
That's right — the $1,299 27" LG "UltraFine" monitor is the only 5K display. Even though Apple sells millions of iMacs with 5K displays, only one third-party model is available. I have no idea why other manufacturers don't produce 5K panels, but at least it made my choice pretty easy.
Display Setup
The build quality of the LG UltraFine 5K display is top-notch. Its matte black frame is sleek and unobtrusive, with a barely-noticeable LG logo on the front. At first, I thought it was strange that the top of the bezel was thicker than the bottom and sides. But it blends in surprisingly well with the rest of the bezel, and it stopped bothering me after the first day. The stand is well-designed, making it easy to adjust both the height and vertical angle of the screen. While it is an LG monitor, the quality could pass for an Apple product, which is probably why Apple recommends it on their website. It's also probably why it costs more than $1,000.
Setting up the monitor requires only two cables — a power cable for AC power and a Thunderbolt 3 cable for video and data. I plugged in the monitor and my iMac Pro immediately recognized it, set the correct resolution, and selected the correct "LG UltraFine" color profile. Thanks to the Thunderbolt connection, the connected Mac automatically identifies the display, as well as the built-in camera and speakers.
▶ 2560x1400 is the standard resolution for the UltraFine 5K display. When you select this setting, it still uses the full resolution of 5120x2880 to display images and text with 2x "HDPI" or "retina display" sharpness.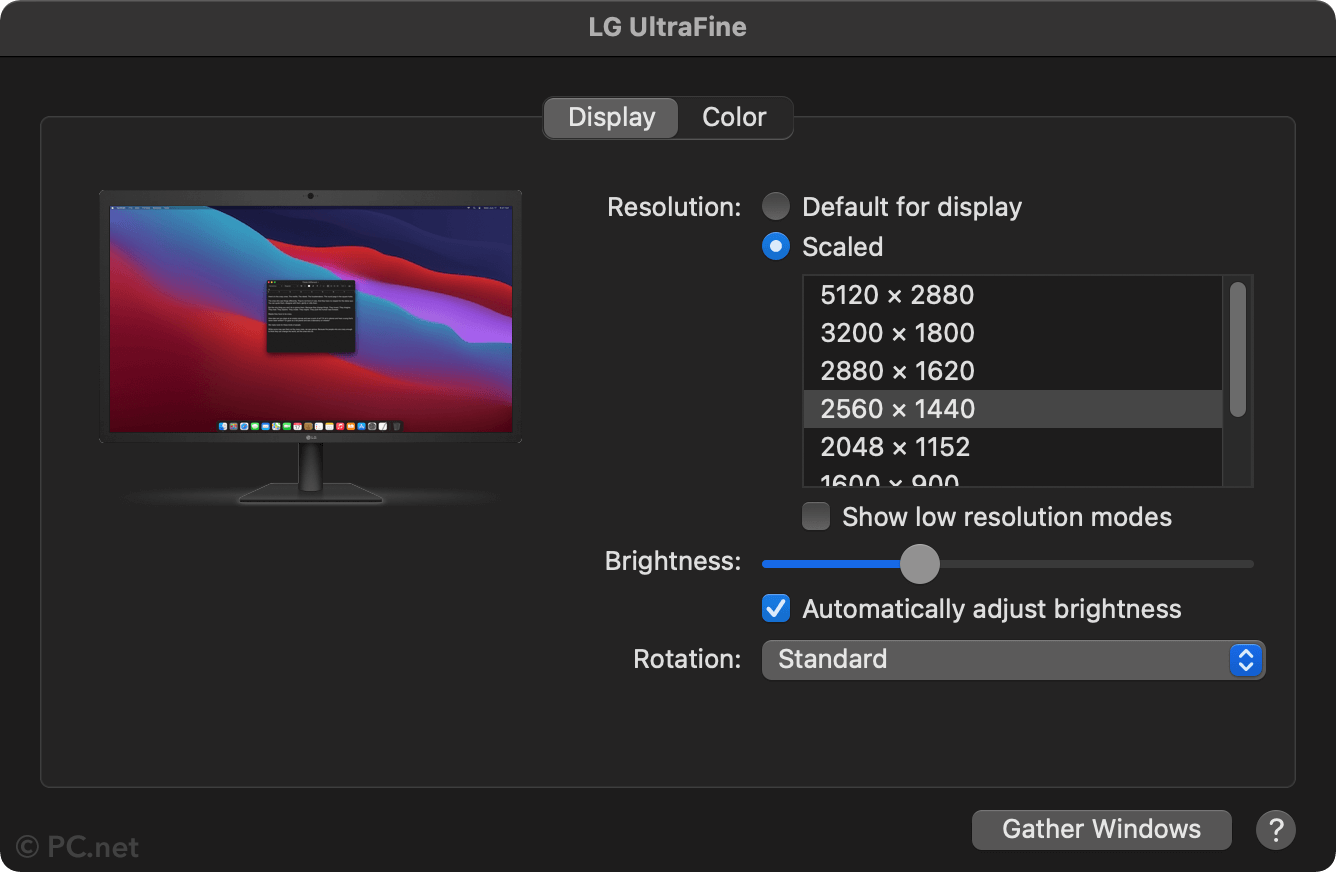 Display Quality
I had high expectations for this $1,300 monitor, so I was a little disappointed to find it wasn't perfect. There were bright spots near the top of the monitor (noticeable on a black screen), and the side-angle view was much worse than I expected. Fortunately, a Geek Squad tech from Best Buy helped me solve the bright spot issue. He told me to physically press on the panel where the light was leaking through. I did this using a soft cloth and actually heard the panel snap into place. The bright spots are now barely noticeable and no longer bother me. Thanks, Geek Squad.
Unfortunately, the poor side-view angle cannot be fixed. The glare is excessive when I'm not looking directly at the display. If I view it from a sharp angle, I can hardly see anything on the screen — much worse than any Apple display I've used. Fortunately, I rarely look at the display from an extreme angle, so I've been able to "overlook" this issue.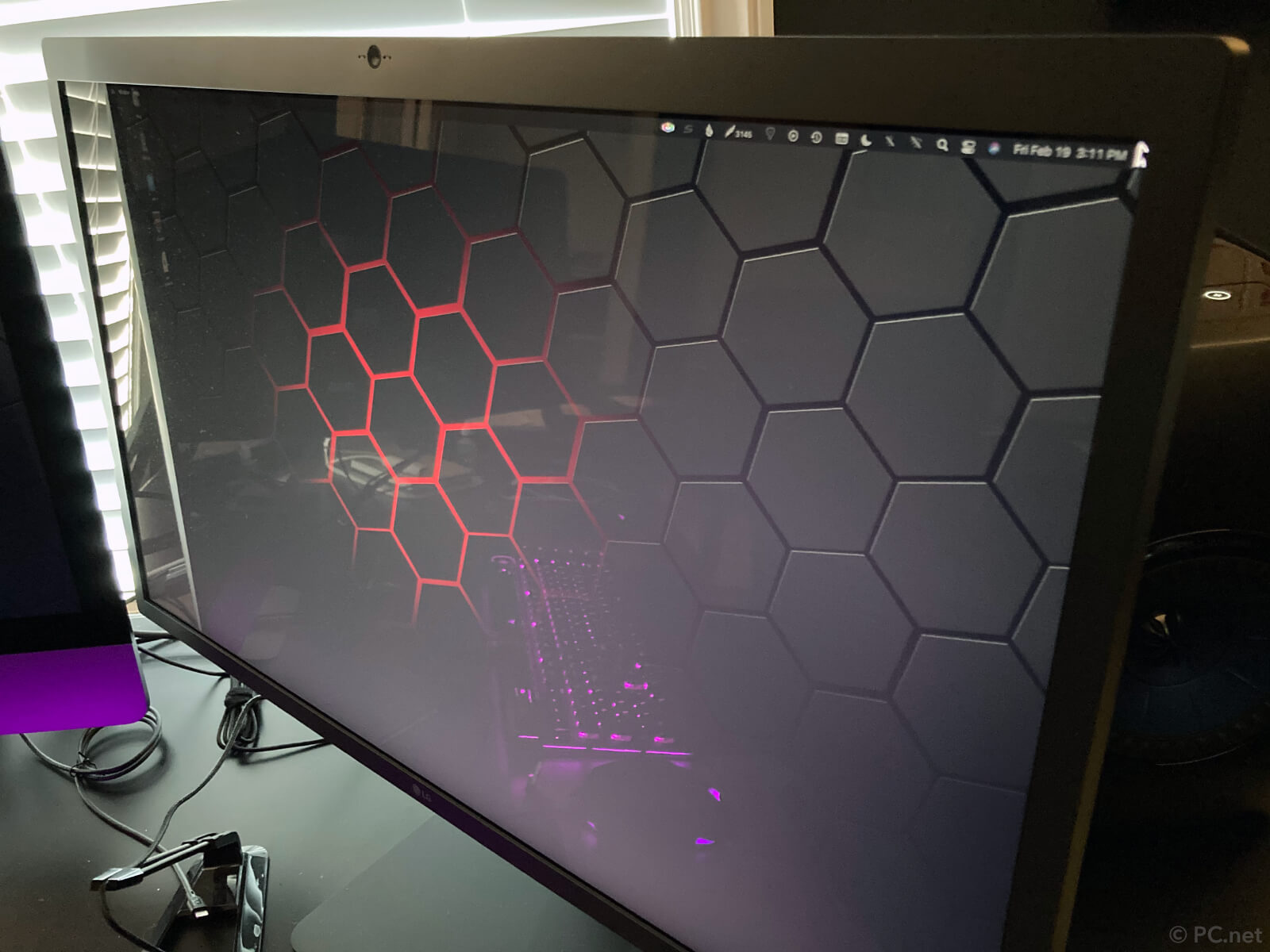 For the first few days I used the LG display, the text seemed a bit fuzzier compared to my iMac Pro display. But after a couple of days, the text strangely seemed to become more clear. I've never heard of monitors having a break-in period, but maybe this one did. Or maybe I just got used to it. After a few weeks of use, I have no complaints about the sharpness of the pixels. It's a great display and the colors are spot-on, closely matching my iMac Pro. The white levels are even a little better, possibly because my iMac Pro display is almost three years old.
Other Features
The Thunderbolt 3 connection enables the LG UltraFine 5K display to serve as a USB hub. While the three USB-C ports are nice, I would have appreciated at least one additional Thunderbolt port for daisy-chaining, as well as a USB 2.0 port. Nearly all keyboards and mice still use USB 2.0, so I don't understand why LG didn't include one or two of these more practical ports.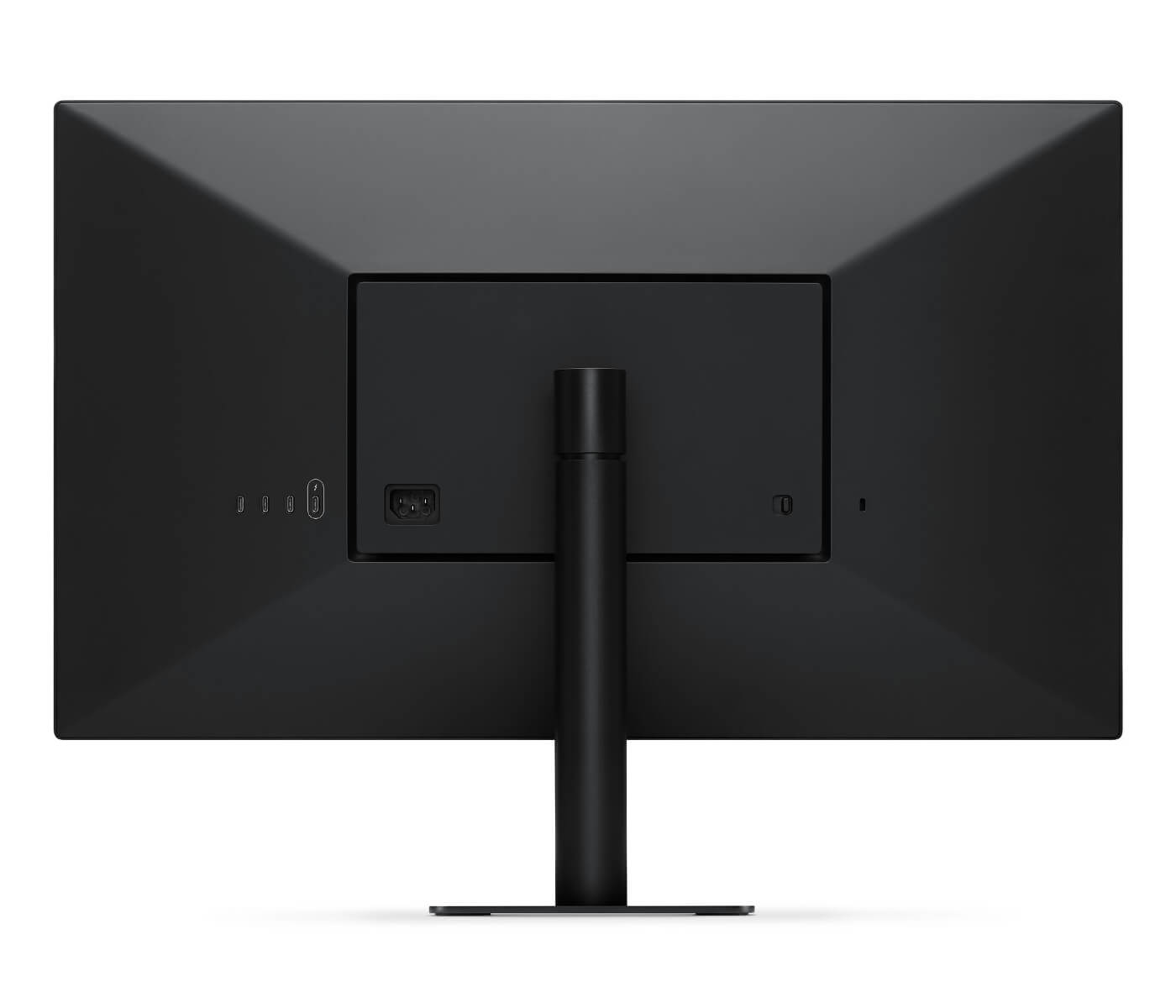 The built-in camera performs well, with full "HD" 1920x1080 resolution. The color is a little too saturated, but it's a decent alternative to the undersaturated camera on my iMac Pro. The speakers are far from impressive, but they are at least on par with my iMac Pro speakers. If you use this display with a laptop, it will probably be a slight improvement. Thanks again to the Thunderbolt connection, macOS automatically detects the monitor's built-in camera, microphone, and speakers. You can easily select the LG A/V options from System Preferences or supported programs, like FaceTime.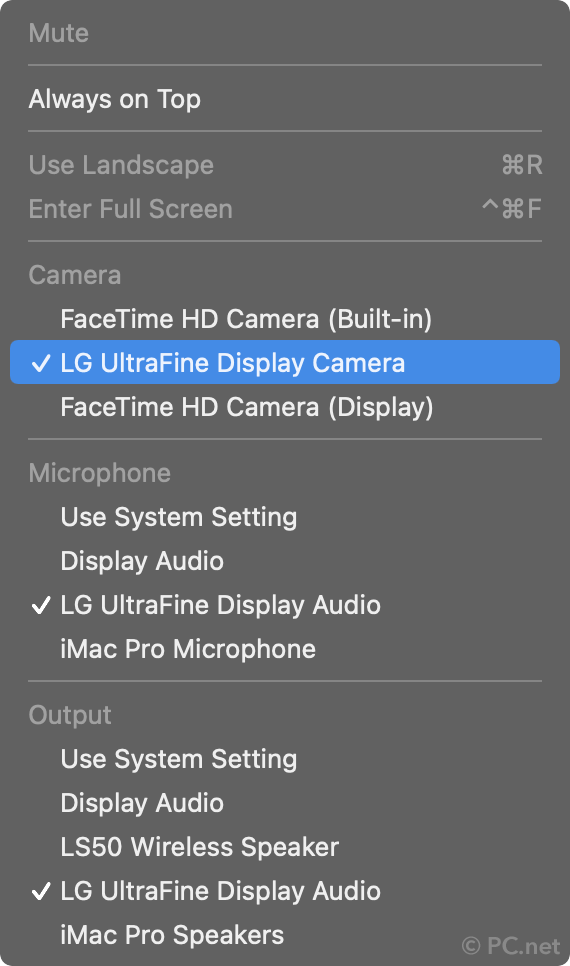 You can also adjust the LG display's brightness using the macOS brightness slider in System Preferences or the macOS 11 control panel. If you're using Big Sur, you can click anywhere on the screen to make it "active," then use the brightness keys on your keyboard.
Pros
Excellent display quality
Color-matched to other Apple displays
Sleek, sturdy design
Connects with a single Thunderbolt 3 cable
Built-in camera, microphone, and speakers
Integrates well with macOS
Cons
No USB 2.0 ports or additional Thunderbolt 3 ports
Limited viewing angle compared to Apple displays
Unimpressive built-in speakers
Expensive
Summary
LG's 5K display is a simple monitor without any special features — but I think that's why I like it so much. It just works. The display quality is top-notch and it integrates perfectly with macOS. I wish it had a few different ports on the back, and a better viewing angle would be nice, but overall, it's a great monitor.
Strangely, the LG UltraFine 5K display costs almost as much as a 5K iMac. You could buy a used iMac with a built-in 5K display for less and use it as a second monitor instead. Even so, the LG 5K display works so well, I think it's worth the premium price.
Important: LG has produced multiple versions of the 27" UltraFine 5K display over the past few years. I reviewed model number 27MD5KL-B.
PC.net Rating