Apple iPhone 13 Mini Review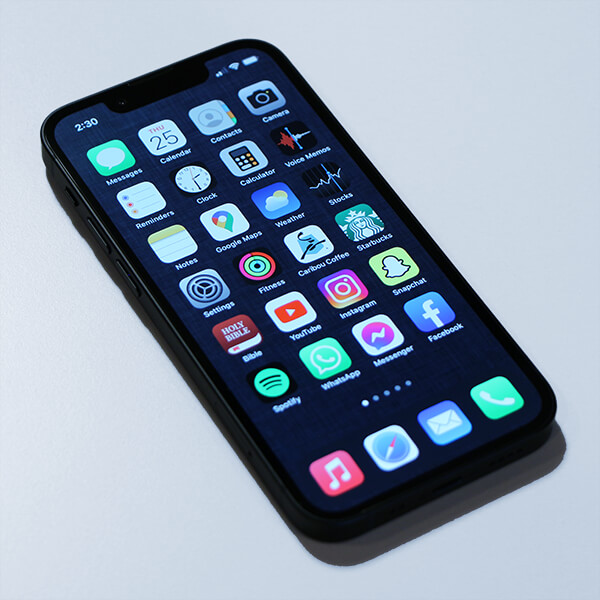 I've never liked big phones. Ever since my first cell phone, the Samsung SGH-R225, I've preferred to have the smallest phone possible. If someone could make a phone the size of a credit card, that would be perfect. I could just slide it in my wallet and be on my way.
Needless to say, I'm not a fan of Apple's "bigger is better" iPhone trend. At the same time, I've been using an iPhone since the day Apple released the original model on June 29, 2007, so switching to a non-Apple model is a huge barrier. I tried both the iPhone X and the iPhone 11 Pro and returned them both because they were too clunky. To this day, I don't understand how people walk around with those electronic bricks in their pockets.
For several years, I used the iPhone 7, which IMO had the best iPhone form factor of any iPhone. Instead of replacing the aging battery a second time, I moved to the iPhone SE 2020 edition, which has roughly the same shape and size as the iPhone 7. It was OK, but it became increasingly clear the performance was not the same as the higher-end iPhone models many of my friends have. Last month, I decided to upgrade, and there was only one choice: the iPhone 13 mini.
Overview
The iPhone 13 mini has the same overall shape as its larger siblings, the iPhone 13, 13 Pro, and 13 Pro Max. But it is significantly smaller and lighter. The iPhone 13 mini's dimensions are:
5.18" long x 2.53" wide x 0.30" deep
It weighs only 4.97 ounces, compared to 6.14 ounces for the regular iPhone 13, 7.19 ounces for the iPhone 13 Pro, and a whopping 8.46 ounces (over half a pound) for the iPhone 13 Pro Max.
It has two cameras (like the regular iPhone 13), a full-screen display (with a notch), and no home button. The corners are rounded, but the sides are flat, a throwback to the iPhone 4 form factor.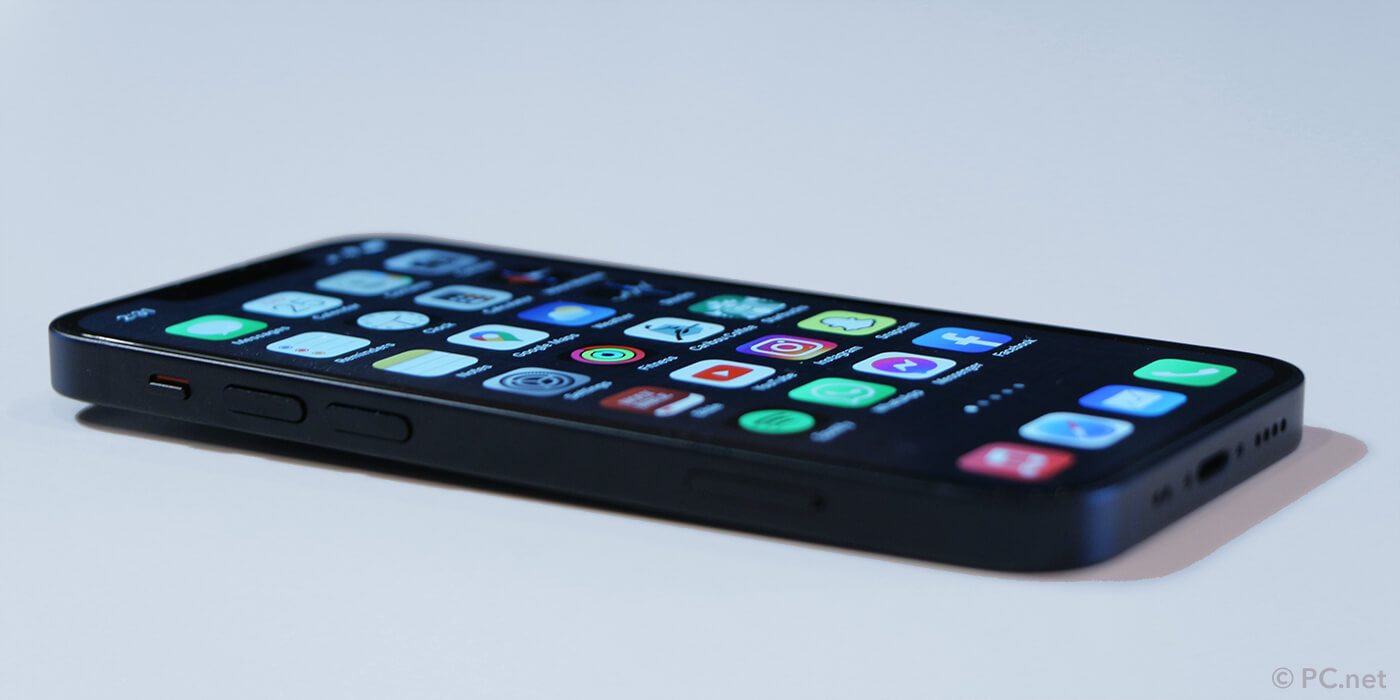 iPhone 13 mini vs iPhone SE
Most people considering a new iPhone 13 have already had at least one iPhone, so there is little reason to rehash all the iPhone pros and cons. Instead, I'll compare the 13 mini to the SE since those are the two models small-phone people (like me) are considering.
iPhone 13 mini Pros
Screen size - The iPhone 13 mini screen is noticeably larger screen than the iPhone SE, especially vertically. It makes the iPhone SE screen look small, even though the phones are roughly the same size.
Screen quality - The Super Retina XDR black levels are so black, I thought it was an OLED display. The deep black helps hide the notch at the top.
Speed - Everything opens slightly faster vs the iPhone SE. The performance difference is not night-and-day, but it's a nice improvement.
Camera - Photo quality is better than the SE with sharper images and more accurate colors. The 12 mini is significantly better in low-light situations. I haven't switched to the wide-angle lens too often, but it's a nice option.
Speakers - The SE's built-in speakers were OK, but the 13 mini's speakers are amazing. The sound output is crystal clear, surprisingly loud, and has enough bass to avoid sounding tinny.
Battery - Even when using my phone all day, it's almost always above 30% charge when I put it on the charger at night. I often had to charge my SE in the evening, especially as the battery life faded after a year.
iPhone 13 mini Cons
No home button - People told me I wouldn't miss the home button, but I do. FaceID is amazing, but it's still annoying that I have to pick up my phone from a table or desk to unlock it. I also don't like swiping up instead of tapping the home button to get to the home screen. I wish Apple would have found a way to integrate a home button into the bottom of the display.
Top notch - Not "top-notch" as is great, but as in that notch at the top of the screen. I've gotten somewhat used to it, but not completely. I would still prefer a notch-less screen, even if it meant a slightly smaller one.
Rigid sides - Some people say they prefer the squared-off sides of the iPhone 13. Do they have square hands? I miss the rounded edges of the iPhone 7 and iPhone SE. I didn't use a case with either of them, but I bought one for my iPhone 13 mini just to make it easier to hold.
Pros
High-quality screen with deep blacks
Great camera, especially in low light
Excellent built-in speakers
Long battery life
Cons
No home button
Notch at the top of the display
Squared-off sides make it difficult to hold
Summary
The iPhone 13 mini is not perfect, and it even has some shortcomings compared to the older and cheaper iPhone SE. But is it a better phone? Yes.
I'm still using the iPhone 13 mini a month later, which means I didn't return it. In fact, I shipped my used iPhone SE to AT&T, so there's no turning back. The missing home button and display notch still bother me, but not as much as they did at first. Who knows — maybe a year from now, these things won't annoy me at all. I just hope Apple continues to make small phones for "the rest of us" who believe bigger is not always better.
P.S. I'm publishing this review on Thursday, November 25, so Happy Thanksgiving! 🦃
PC.net Rating